With some of the top research and clinical centers in the U.S., Cedars-Sinai remains at the forefront of innovation in Women's Health. Our world-class faculty is focused on discovering new information about women's diseases and investigating potential treatment options for breast cancer, ovarian cancer, heart disease and maternal-fetal medicine, among others. Read how our research teams are redefining women's health.
Making Strides with TNBC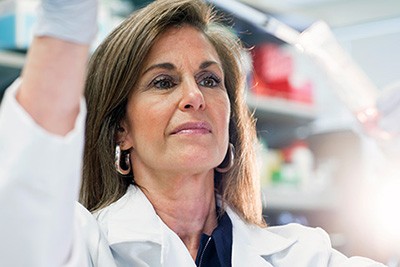 Thanks to advancements in research, breast cancer treatment has come a long way. In fact, most forms of breast cancer are highly treatable when caught in the early stages. However, triple negative breast cancer (TNBC) remains one of the most difficult types of breast cancer to treat. TNBC does not generally respond to common treatments and, unlike other breast cancer types, frequently metastasizes to the brain.
That's where Cedars-Sinai's research team comes in. We're developing targeted therapies for TNBC by probing isolated live tumor cells to find the differences we can exploit. Our goal is to discover which drugs can destroy patient-specific cancer cells and which properties of a tumor cell can act as predictors for these life-threatening forms of cancer.
Ultimately, we hope to develop personalized treatment options and enhance the cancer diagnostic tools that can save lives. Though the research team's work is never done, we're proud of the advances our faculty has made in TNBC treatment.
Weighing the Risks and Benefits of Hormone Replacement Therapy
While hormone replacement therapy remains a controversial treatment, a new imaging study by investigators at Cedars-Sinai suggests that it may be worth a second look. Our team's research found that women using hormone replacement therapy to relieve menopause symptoms face a lower risk of death and show lower levels of atherosclerosis compared to women who do not use hormone therapy.
Though it is evident that hormone replacement therapy may prove beneficial for some patients, it is certainly not without drawbacks. Studies have also linked it to higher risk of cancer and stroke, and women and their doctors must weigh many factors when deciding whether this treatment option is right for them.
This study did not answer all our remaining questions, and the Cedars-Sinai team will continue to study potential benefits and risks of hormone replacement therapy.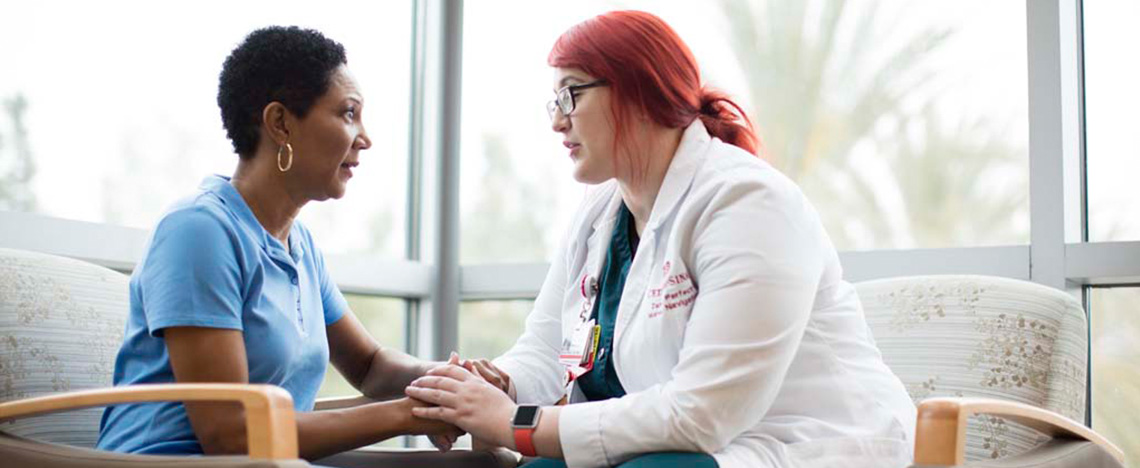 The Effects of Fertility Treatment
Investigators in the Center for Fertility and Reproductive Medicine and the Department of Pediatrics found that babies born as the result of fertility treatments are twice as likely to be born late preterm, at 34-36 weeks. These babies also have a higher admission rate to the Neonatal Intensive Care Unit and require longer hospital stays than the average infant.
This study provided valuable insights into how infertility, and subsequent fertility treatments, affect pregnancy outcomes. Thanks to research conducted over the past two decades, fertility treatments have significantly improved in their effectiveness. Cedars-Sinai's research team continues to find new ways to improve the pregnancy and birthing experience for both mother and baby.
Cedars-Sinai is committed to the advancement of treatment for women's diseases. With new data, discoveries and research, we become more tactical in our approach to tackling these diseases. Learn more about how you can join the Cedars-Sinai team and join in our efforts to be on the forefront of healthcare and treatment.
Explore Career Opportunities on Cedars-Sinai's Research Team