Enjoy the flexibility of being a float-pool nurse while building your career at Cedars-Sinai.
You'll get exposure to many different disciplines while making a positive impact on the lives of a diverse patient population. At Cedars-Sinai, you'll learn from dedicated healthcare professionals every single day and use state-of-the-art facilities to do something incredible – for yourself and for others.
Join our float pool
Our nursing float pool supplements staffing throughout the medical center based on need. Nurses who work in the Cedars-Sinai float pool can float between multiple areas.
Medical & Surgical, Telemetry and PCU
ICU/PACU
Women's Services
Neonatal Care, Pediatrics and PICU
Emergency/Trauma Services
Supporting multiple units not only expands your experience it also expands your earning potential.
It's a win-win-win – Cedars-Sinai gains flexibility to satisfy patient load, you can earn more money, and our patients benefit from highly educated staff with interdisciplinary experience.
Our float pool is a strategic resource
As a float-pool nurse, you will do more than support other nursing units, you will serve as a collaborative consultant who shares lessons across teams and helps to advance the practice of nursing throughout our organization. As a Career Float Registered Nurse, you are expected to demonstrate motivation and creativity while striving to improve nursing at the unit, division, and organizational levels. You will be a patient advocate, championing patient rights while exceeding their expectations. You will benefit from interactions with patients, families, and colleagues with diverse cultural backgrounds.
Recognized for excellence in nursing
Cedars-Sinai has achieved Magnet® recognition in nursing for the fifth consecutive time from the American Nurses Credentialing Center, one of just nine hospitals in the world to be awarded this prestigious designation five times in a row. Only 6 percent of 6,300 U.S. hospitals have achieved Magnet recognition. Cedars-Sinai is one of only two medical centers in the western United States to receive the Magnet honor five consecutive times.
Build your nursing skills and career
As a nurse at Cedars-Sinai, you'll find that we strongly support your personal and professional growth. Through our learning programs, tuition reimbursement and performance-improvement projects, you can achieve additional certifications and degrees while gaining the knowledge and experience needed to advance your nursing career. In addition to working alongside some of the most talented people in healthcare, our nurses gain exposure to creative research and technology that are breaking new ground in medical advancements.
Join us and discover how compassionate caregivers, advanced technology and a ceaseless dedication to excellence are transforming patient care and nursing at Cedars-Sinai.
Why work here?
Beyond outstanding benefits, competitive salaries and health and dental insurance we offer tuition reimbursement and learning programs so you can achieve additional certifications and degrees while gaining the knowledge and experience needed to advance your career. At Cedars-Sinai, you'll work among our state-of-the-art biomedical research facilities with access to the best physicians and scientists in the Los Angeles area.
We take pride in hiring the best, most passionate employees. Our talented staff reflects the culturally and ethnically diverse community we serve. They are proof of our commitment to creating a dynamic, inclusive environment that fuels innovation and the gold standard of patient care we strive for.
Watch and learn about the healing power of caring and kindness at Cedars-Sinai.

Recognized for fifth consecutive Magnet Designation for Nursing.

The Advisory Board Company's 2018 Workplace of the Year, an award Cedars-Sinai has won three years in a row.

Named by Indeed as one of the Best Hospitals to Work for in 2018.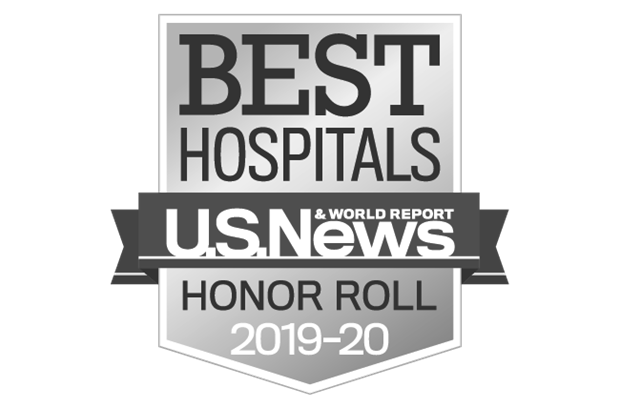 Named one of the best hospitals in the nation by U.S News & World Report.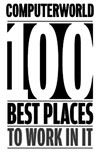 Named by Computerworld as one of the Best Places to Work in IT in 2018, for the 10th year in a row.

Committed to hiring military spouses.
Named by HEI as a Healthcare Equality Leader for LGBTQ Inclusion.
About Cedars-Sinai
Cedars-Sinai is a national leader in providing high-quality, patient-centered healthcare encompassing primary care as well as specialized medicine and conducting research that leads to lifesaving discoveries and innovations. Since its beginning in 1902, Cedars-Sinai has evolved to meet the healthcare needs of one of the most diverse regions in the nation, continually setting new standards in quality and innovation in patient care, research, teaching and community service.
Today, Cedars-Sinai is widely known for its national leadership in transforming healthcare for the benefit of patients. Cedars-Sinai impacts the future of healthcare globally by developing new approaches to treatment and educating tomorrow's physicians and other health professionals. At the same time, Cedars-Sinai demonstrates a longstanding commitment to strengthening the Los Angeles community through wide-ranging programs that improve the health of its most vulnerable residents.