Empower Healthier Futures
A passion for helping the Los Angeles neighborhoods we serve has been at the foundation of everything we do at Cedars-Sinai since our start more than a century ago. Through a wide range of programs and services, Cedars-Sinai has been able to deliver comprehensive care that leads to healthier children, families and neighborhoods. Take a look at some of the programs that have helped us reach this goal.
COACH for Kids and Their Families®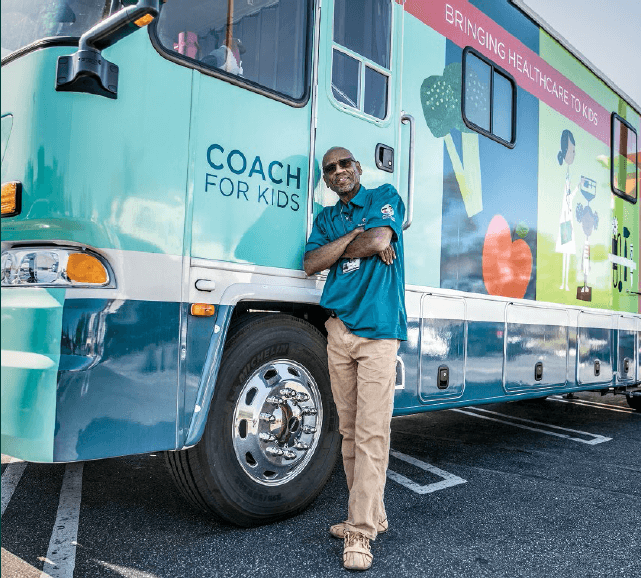 Since 1994, the COACH for Kids program has provided no-cost health and social services to families throughout Los Angeles County without access to essential medical care and basic social services. We have helped more than 145,000 individuals receive the vital healthcare services they need free of charge.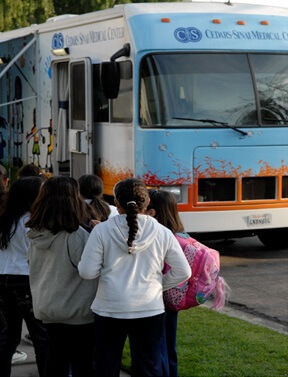 Our two COACH mobile medical units travel to schools, shelters, public housing developments and neighborhood facilities across Los Angeles to provide the best care. Each mobile unit is fully equipped with two exam rooms, an intake room, a dispensary for pharmaceuticals and a mini-lab for immediate testing.
The COACH for Kids team offers a wide range of free services including physical examinations, immunizations, treatment for minor illnesses, nutrition education, vision and dental screenings and more! We also provide health and education services to parents, grandparents and other caregivers in collaboration with the Healthy Aging Partnerships in Prevention Initiative (HAPPI).
Healthy Habits for Kids
The Healthy Habits program is designed to make a difference in the lives of children in our Los Angeles community by combating childhood obesity. By providing teachers and principals in underserved schools with classroom activities and training on health, wellness and physical activity, students are learning how to live healthy lives.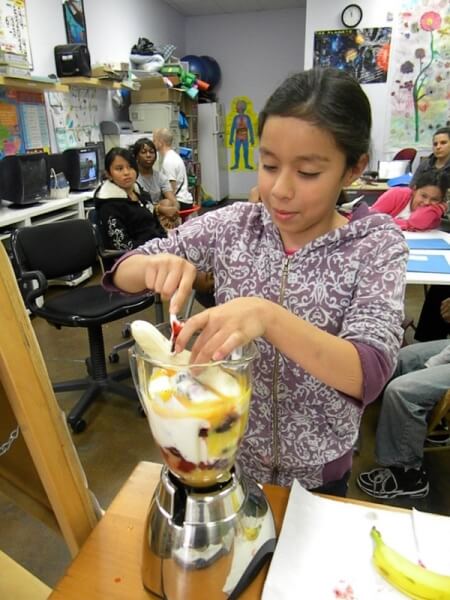 The program is aimed at making fitness and nutrition fun and accessible for kids. Teaching kids about healthy celebrations and rewards is the key to this program's success. For example, we teamed up with the Los Angeles Clippers to promote exercise and healthy eating habits at two elementary schools.
Some of our other youth development programs include:
Healthy Aging Partnerships in Prevention Initiative (HAPPI)
Youth Employment and Development (YED)
Share and Care Art Therapy Program
Team HEAL Program
Brainworks Program
"Random Acts of Kindness" Initiative
Here at Cedars-Sinai, we are deeply invested in the Los Angeles community. We are always looking at ways to expand our reach of care and assistance, and through programs such as COACH the Kids and Healthy Habits, we are able to positively affect thousands of lives in our local community. Learn more about our youth programs and services at Cedars-Sinai and see how you can join in our efforts.
Explore job opportunities at Cedars-Sinai