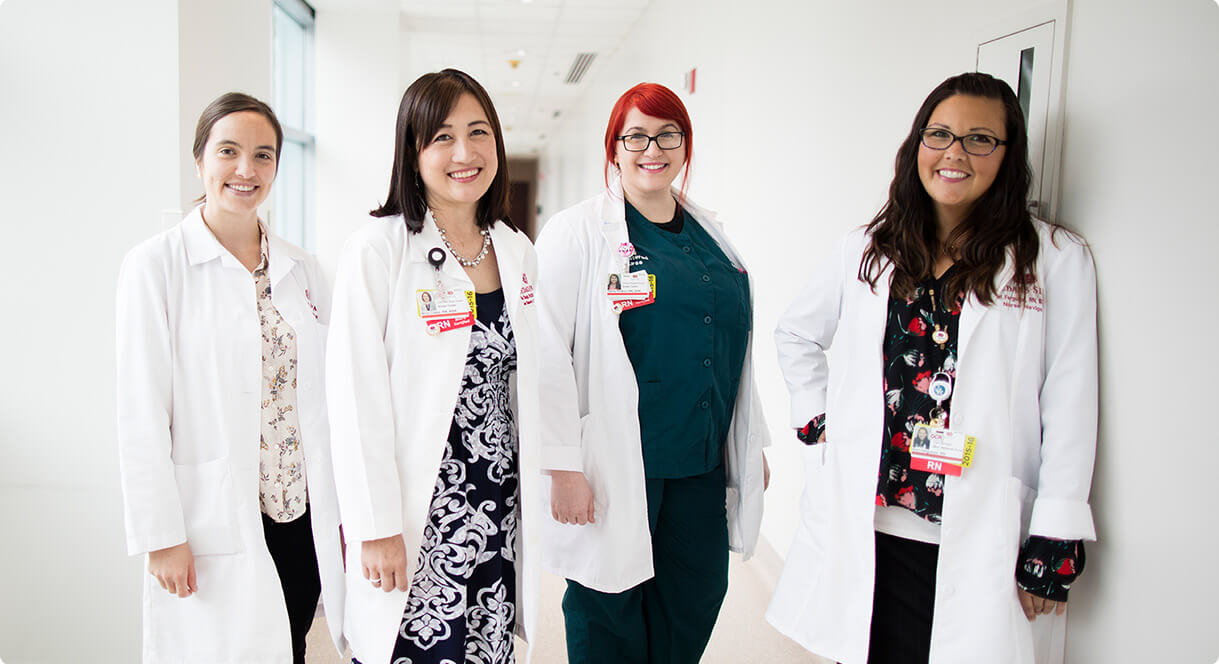 Cedars-Sinai has received its fourth consecutive Magnet
®

recognition for nursing excellence from the American Nurses Credentialing Center (ANCC), becoming the hospital with the longest-running Magnet designation in California.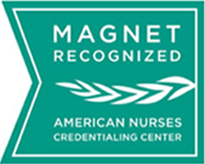 Nationwide, only about five percent of hospitals have earned the four-year Magnet designation from the American Nurses Credentialing Center (ANCC), the credentialing arm of the American Nurses Association. Cedars-Sinai was the first Southern California hospital to earn the Magnet honor in 2000, and one of only six hospitals to receive this designation three times. Studies show that Magnet hospitals tend to have lower mortality and infection rates, as well as higher patient satisfaction and nurse staffing levels. The ANCC found that Cedars-Sinai's nursing services "represent the highest standards in the nation and internationally."
During the past four years, Cedars-Sinai has encouraged and enabled our nurses to participate in the decision-making process regarding safety and patient care in their units. This increased input has led to a number of nurse-driven improvements and innovations including:
Using iPads to facilitate visiting between new mothers recovering from childbirth and their babies in the Neonatal Intensive Care Unit.
Instituting a new program called "Rock and Roll" for women in labor. Nurses help the women move – often positioning them on an exercise ball – to shorten labor time and decrease the number of cesarean sections.
Joining an initiative called Nurses Improving Care of Healthsystem Elders and participating in the identification and assessment of frail elderly patients to decrease that population's length of hospital stay and readmission rates.
We have also been recognized in the Magnet process for our commitment to continued nurse training and education. Cedars-Sinai has been providing nurses with free educational programs and financial assistance through the Geri and Richard Brawerman Nursing Institute since 2002. The medical center also sponsors employee tuition assistance for baccalaureate and master's degree classes for employees through an on-site nursing school affiliated with Cal State Los Angeles and offers specialty certifications review courses and exams. As a result of the institute programs, the number of our nurses holding baccalaureate and master's degrees has increased, as well as the number of nurses with specialty certifications.
Magnet designations are based not only on the quality of care we provide, but also on our commitment to continuous improvement in both patient care and health of the Los Angeles community. The award recognizes excellence in nursing and provides consumers with a benchmark to measure the quality of care they can expect to receive. To determine a facility's Magnet designation, the ANCC judges the quality of nursing leadership; consultation and resources; organizational structure; nursing autonomy; management style; participation in and provision of services to improve the community's health; personnel policies and programs; support from executive management; nurses as teachers; professional models of care; image of nursing; quality of care; collegial nurse-physician relationships; quality improvement; and professional development.