An exciting time to join Cedars-Sinai Human Resources
"World-class Human Resources" are more than just pretty words here, it is our singular goal. A goal we are making remarkable progress on, and one we hope to achieve with your help.
Why work here?
Beyond outstanding benefits, competitive salaries and health and dental insurance we offer tuition reimbursement and learning programs so you can achieve additional certifications and degrees while gaining the knowledge and experience needed to advance your career. At Cedars-Sinai, you'll work among our state-of-the-art biomedical research facilities with access to the best physicians and scientists in the Los Angeles area.
We take pride in hiring the best, most passionate employees. Our talented staff reflects the culturally and ethnically diverse community we serve. They are proof of our commitment to creating a dynamic, inclusive environment that fuels innovation and the gold standard of patient care we strive for.

Recognized for fourth consecutive Magnet Designation for Nursing.

The Advisory Board Company's 2018 Workplace of the Year, an award Cedars-Sinai has won three years in a row.

Named by Indeed as one of the Best Hospitals to Work for in 2018.

Named one of America's Best Hospitals by U.S. News & World Report.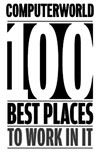 Named by Computerworld as one of the Best Places to Work in IT in 2018, for the 10th year in a row.

Committed to hiring military spouses.
About Cedars-Sinai
Cedars-Sinai is a national leader in providing high-quality, patient-centered healthcare encompassing primary care as well as specialized medicine and conducting research that leads to lifesaving discoveries and innovations. Since its beginning in 1902, Cedars-Sinai has evolved to meet the healthcare needs of one of the most diverse regions in the nation, continually setting new standards in quality and innovation in patient care, research, teaching and community service.
Today, Cedars-Sinai is widely known for its national leadership in transforming healthcare for the benefit of patients. Cedars-Sinai impacts the future of healthcare globally by developing new approaches to treatment and educating tomorrow's physicians and other health professionals. At the same time, Cedars-Sinai demonstrates a longstanding commitment to strengthening the Los Angeles community through wide-ranging programs that improve the health of its most vulnerable residents.
Bring everything you have to a career at Cedars-Sinai.