Empowering Healthier Communities

The foundation of everything we do at Cedars-Sinai stems from our passion for helping others. This extends from the exceptional care we provide our patients to providing community benefits across the many communities that make up the Los Angeles Metro Area. In 2017, Cedars-Sinai's financial contributions to our communities totaled nearly $797 million. This encompasses traditional charity care for the uninsured, unreimbursed cost of care for Medi-Cal and Medicare patients as well as a wide range of community benefit programs.
Make an Impact in Your Community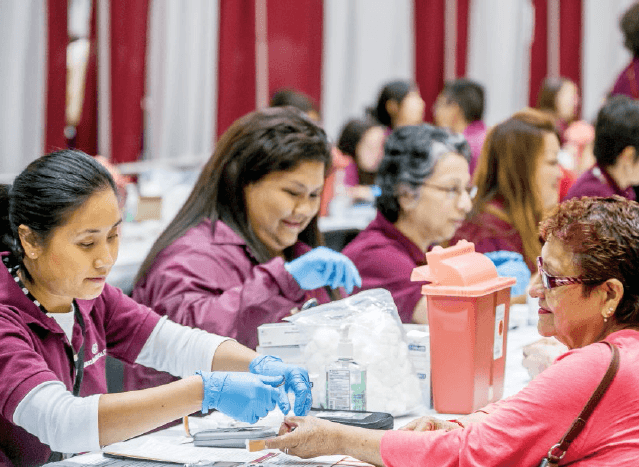 As a nonprofit hospital, Cedars-Sinai works hard to provide care for the uninsured and those with limited means. Cedars-Sinai is one of the largest providers of Medi-Cal, and the largest provider of Medicaid in California.
At Cedars-Sinai, our employees have an unspoken commitment to making a positive impact in our communities. We're passionate about meeting our communities' most significant health needs. We take the time to immerse ourselves, determine their needs and how we can provide support by partnering with public schools, homeless shelters, places of worship and senior centers through a wide range of programs and services.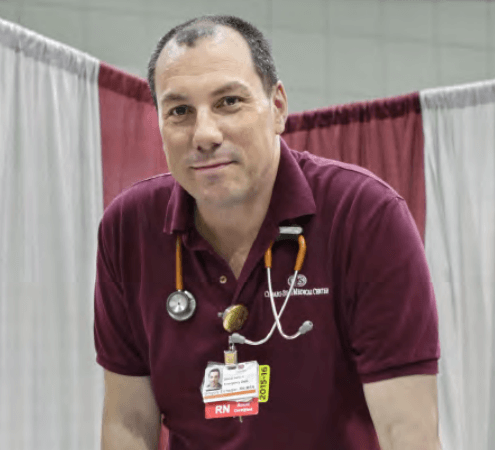 "It's good to see Cedars-Sinai providing these health services to people who might not have any other place to turn to for care. As a nurse, it's our duty to promote good health for everyone." Gregory Eichelzer, RN, MSN
Advocating for Healthcare Equality
We have a commitment to strengthening support systems for our neediest residents of the Los Angeles Metro Area. As part of our ongoing efforts, Cedars-Sinai partners with 14 mental health organizations that work with uninsured patients who suffer from a wide variety of mental health and substance abuse issues. Cedars-Sinai also works closely with the Los Angeles LGBT Center in the effort to ensure that all members of the LGBT community have equal rights to health care. Read more on Cedars-Sinai's commitment to the LGBT community in the Los Angeles Metro Area.
Learn more about the wide range of community health programs at Cedars-Sinai: