Join the Neuroscience Research Cluster in advancing our understanding of the human nervous system!
Postdoctoral researchers working at the NRC will work alongside various related departments doing work in electrophysiology, imaging, slice studies, genomics, and more to further understand the topics of development, plasticity and function, as well as the role diseases have on the human nervous system.
We provide postdocs with ample opportunities for career advancement through interactions with fellow postdocs and principal investigators who will help support your goals and provide networking, speaking, and mentorship opportunities.
Join the neuroscience community at Cedars-Sinai and apply now!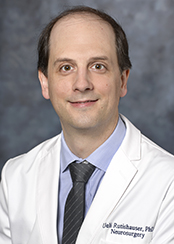 Ueli Rutishauser, PhD
The laboratory of Ueli Rutishauser, PhD, is investigating the neural mechanisms of learning, memory, and decision making. An overarching goal is to capitalize on special neurosurgical situations to advance knowledge of the human nervous system.
More...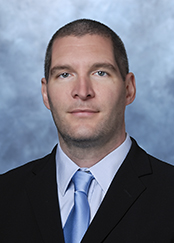 Joshua J. Breunig, PhD
The lab of Joshua Breunig, PhD, investigates the molecular controls of neural stem cell behavior in the brain, specifically exploring the signaling pathways governing the differentiation of stem cells into neurons and glia.
More...