Are you a postdoctoral scientist interested in lung research? Join the Lung Research Cluster (LRC) at Cedars-Sinai!
The LRC provides postdocs with opportunities to join in on research studies investigating the mechanisms of lung development and postnatal tissue maintenance.
Working in the LRC will also help advance your career through mentorship opportunities that tap into our interdisciplinary and collaborative research culture.
This position will have you working alongside other postdoctoral researchers, pulmonary fellows, graduate students, and trainees of all levels.
So, what are you waiting for? Apply now!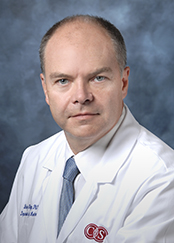 Barry R. Stripp, PhD
The research of Barry Stripp, PhD, focuses on lung stem/progenitor cell biology and defining mechanisms of normal tissue maintenance, repair, and remodeling in disease.
More...