Are you a postdoctoral scientist interested in advancing and improving imaging methodologies? Join the Imaging Research Cluster at Cedars-Sinai!
Postdoctoral researchers in the imaging cluster engage in technical, translational, and clinical imaging research with the goal of improving diagnostic imaging methodologies and improving the use of noninvasive imaging in evaluation for novel therapies in pre-clinical and clinical studies.
The imaging cluster is housed within the Cedars-Sinai Biomedical Imaging Research Institute (BIRI) and provides postdocs with opportunities to receive mentorship and network for career development.
Advance imaging research and apply today!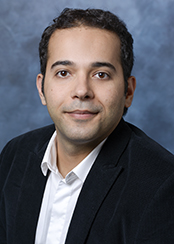 The research of Behzad Sharif, PhD, uses a multi-disciplinary approach for the development of MRI data acquisition and reconstruction techniques that are geared towards addressing ongoing challenges in cardiology.
More...